Julia Lewandoski
Assistant Professor, Department of History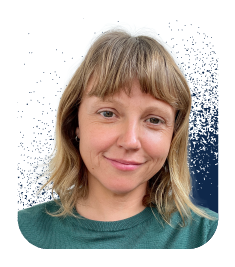 Q&A

What excites you most about coming to UC San Diego?

"I'm excited to be part of a huge, dynamic public university with so much depth in so many different fields. Understanding how other disciplines work always enriches my own research, and I love to collaborate."

Why did you choose your field of study?

"As a historian, I am always trying to understand the past of the places I live. In North America we are all living on Indigenous land. When I was studying to become an early American historian, focusing on the era between 1500-1850, I quickly realized that Native American history was at the center of understanding pretty much everything about life on this continent. Because settler colonialism is still happening, I believe that non-Native scholars like myself have a responsibility to combat myths that support Indigenous erasure and ongoing settler occupation. Historians can make a meaningful difference in the present by telling the truth about the past." 

What advice do you have for students studying the arts and humanities?

"Be confident in all the skills that you are learning in the arts and humanities, from project management to communication to textual analysis to thoughtful insight. They will serve you in whatever career you choose! And meanwhile, go ahead and enjoy all the wonderful rich texts, experiences and contexts you'll encounter in arts and humanities courses." 

How do you view your role relative to the greater regional community?

"When I teach early American history, I encourage students to look at the continent from the perspective of southern California in 1650 or 1750, not just in 1850 when it became part of the United States. I hope that my students will see themselves and their communities represented in my classes. I am working on some larger, public-facing projects along those same lines as the 250th anniversary of the United States approaches in 2026. I would also love to contribute to strengthening relationships between UC San Diego and the Kumeyaay Nation." 

What is something about yourself that is not typically included in your bio?

"I am a surfer, and I try to paddle out every day. I'm always excited to talk surfing and surf history!"
Biography

Professor Julia Lewandoski is a historian of early Native America. Her research centers Indigenous nations as they engaged with European empires and emerging nation-states, using law and cartography as primary lenses. 

Her first book, Land Tenure Survival: Imperial Law and Indigenous Creativity in the Treaty Era, traces understudied patterns of settler colonialism and Indigenous survival across eighteenth- and nineteenth-century North America. Professor Lewandoski follows the stories of Indigenous nations in three places: Abenakis and Sokokis in Quebec, Louisiana's Petites Nations, and Tongva, Tataviam and Chumash peoples in the Los Angeles Basin. Because of their prior colonization by French and Spanish imperial projects, these nations were considered "already conquered" by the United States and Canada. Faced with neglect and erasure rather than the targeted techniques of land cession treaties and military aggression, she argues that they mobilized a common strategy: defending territory and articulating sovereignty through state-sanctioned private land ownership. 

Her work as a historian is informed and enriched by her engagement with Native American and Indigenous Studies methodologies and scholarship. She also has a sustained interest in public and community-engaged history projects. Professor Lewandoski helped to develop the Digital Atlas of California Indians for the State of California as well as plan programming to reframe the upcoming 250th anniversary of 1776 in the United States from a southern California vantage point. 

Before coming to UC San Diego, Lewandoski was assistant professor of Early American History at California State University San Marcos, and a postdoctoral fellow in history and digital humanities at the University of Southern California. She received a Ph.D. in history with a designated emphasis in science and technology studies from the University of California, Berkeley in 2019.