Staff Resources
Marketing and Branding Resources
Please view the campus branding guidelines for directions on fonts, colors, graphics and imagery.
Brand Downloads: 
University Communications - Photography and Videography Services & Requests
In addition to supporting the core communication and public relations needs of the campus, University Communications offers photography and videography services to schools, divisions and departments as a recharge service.
There are two processes for submitting requests:
Complete the Asana Form: use to request headshots, photo or video coverage of an event.
Email univcomms-photovideo@ucsd.edu: use for other kinds of photo or video support—marketing photos or video, research/news coverage, etc.
Full details and rates are provided on the Photography and Videography University Communications page.

To access and download files, log-in with an Active Directory account.
Logos are available in black, white, navy, and navy/gold versions, in jpg, png and eps format.
For guidance on logo usage, please visit the UC San Diego campus branding page at brand.ucsd.edu
To access and download files, log-in with an Active Directory account.
Letterhead
 Powerpoint
The Arts and Humanities Building has digital screens located in the lobby area of six floors, managed in part by the Office of the Dean.
To request content be included on a digital screen, please complete this submission form.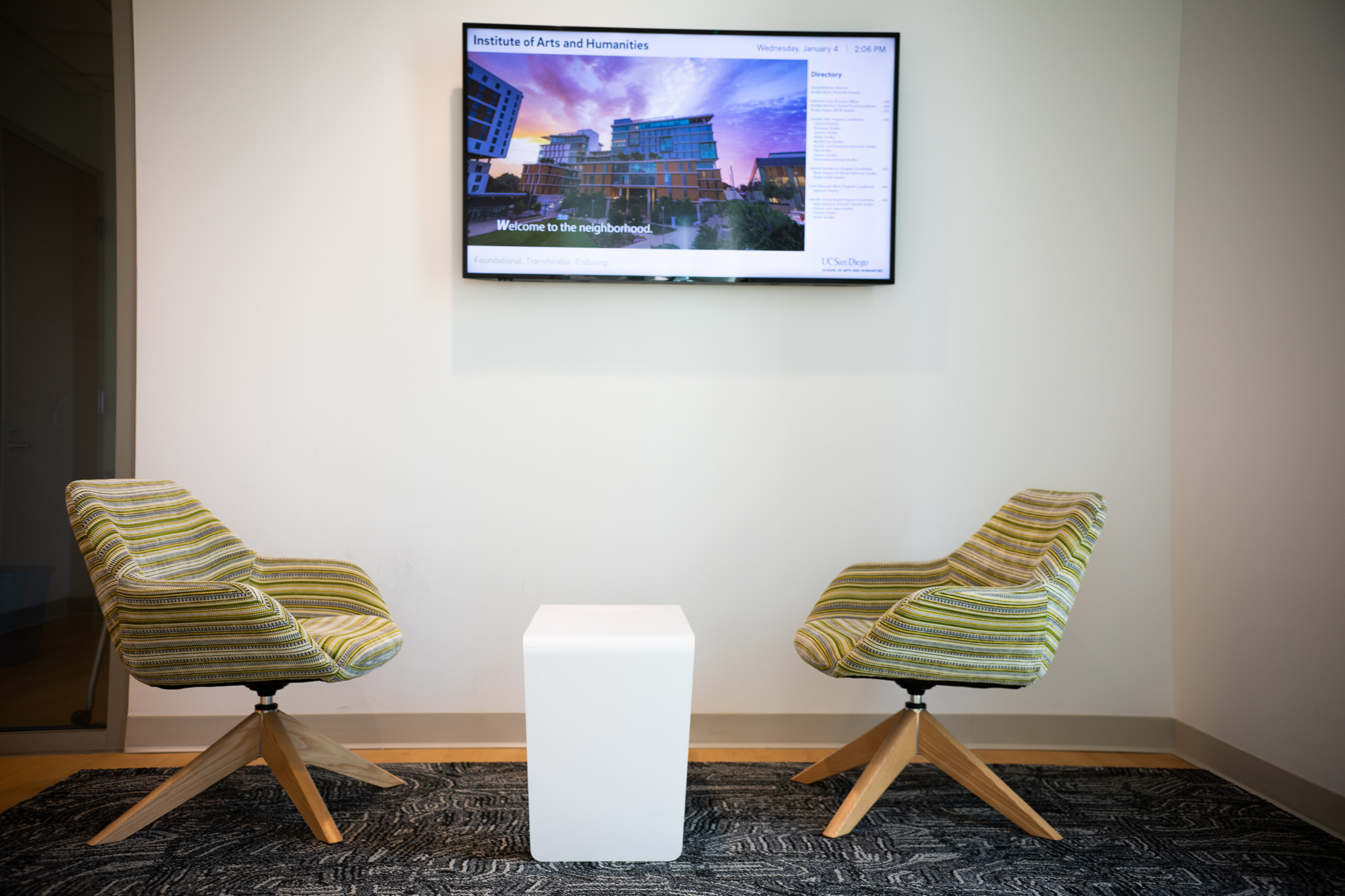 Request a Website Update
If you have identified missing, outdated or incorrect information on our website, kindly submit an update request detailing the changes needed. We appreciate your help ensuring our website remains accurate and up to date.