Foundational. Transferable. Enduring.
We teach students to think critically, express creatively and communicate clearly — skills favored by employers.
We are listed among the top 23 in subject area rankings (U.S. News & World Report Global University Rankings).
We help students make sense of the world and imagine the future.
A Dream of Humanity
Welcome Reza to campus as a visiting artist under the Roghieh Chehre-Azad Distinguished Professorship. In April 2019, Reza will bring his unique voice and photography to campus, exploring "A Dream of Humanity."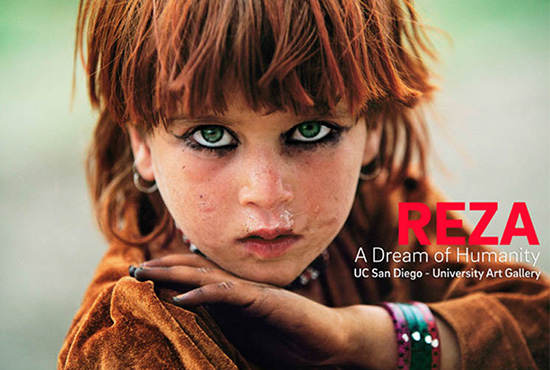 Groundbreaking Institutes
The Institute of Arts and Humanities
Encompassing a broad range of methods, the institute generates and supports projects that help equip our community with the creativity, empathy and analysis for practicing a collaborative and more equitable human experience.
The Institute for Practical Ethics
As one of the signature initiatives of the division, the institute is formed as an interdisciplinary research unit within UC San Diego dedicated to the goal of creating socially responsible science and policy.
April 7
The 23rd annual Triton 5K and Festival: Join The Division of Arts and Humanities team for students
April 13
Triton Day for admitted first-year students is the opportunity to showcase UC San Diego and the Division
April 24
The Institute for Practical Ethics presents "The Future of Nature: Conservation in the Anthropocene"
The Engine of Creative Innovation
Armed with foundational knowledge, transferable skills and enduring experience, Arts and Humanities graduates don't just impact the workforce — they leave a dent. With your philanthropic support of the division, we can make waves for the greater good.
The Campaign for UC San Diego
At the University of California San Diego, challenging convention is our most cherished tradition. The Campaign for UC San Diego is a $2 billion comprehensive fundraising effort to transform the student experience, our campus and ultimately the world. #GiveUCSD #ContinueTheNonTradition