Rishika Mehrishi
Assistant Professor, Department of Theatre and Dance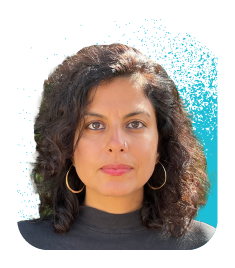 Biography

Professor Rishika Mehrishi was most recently a postdoctoral scholar in the Department of Theatre & Dance at San Diego. She earned a Ph.D. from Stanford University; a master's degree from Jawaharlal Nehru University and New York University; and a bachelor's degree from Delhi University.

Professor Mehrishi's research interest in more-than-human performances in the Global South intersects multispecies ethnography, new materialism and postcolonial studies. Her first book project is based on her doctoral dissertation, "Animal Entanglements: Interspecies Performance in South Asia," that explores how nonhuman animals shape discourses of religion, caste, class, gender and sexuality in India and its diasporas. She has been published in Theater Journal, Modern Drama, Marg Magazine and The Journal of Dramatic Theory and Criticism.

Professor Mehrishi is also a performance artist and makes durational art that draws heavily on everyday rituals and laboring bodies. In addition to her academic and artistic work, she has worked as an archivist of theater and performance-based collections in New Delhi, Abu Dhabi, Seoul and New York.
Q&A

Q&A coming soon