Ana María Álvarez
Associate Professor, Department of Theatre and Dance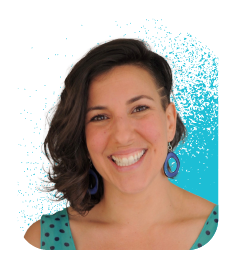 Q&A

What excites you most about coming to UC San Diego? 

"I've been living my life as a professional artist and community organizer for almost 20 years. Having built a nonprofit dance company from the ground up, I have been moving and creating structures and community to support my work and have learned a tremendous amount along the way! I'm very excited to share these learnings with the next generation of artists and change makers. I'm also thrilled to be a part of a public university, to connect to other scholars and to work with students outside of our area. There is a profound way that embodiment and movement can impact different fields—I can already feel how this work is happening!"

Why did you choose your field of study? 

"Dance has always been a part of my life—as the child of labor union organizers and activists we moved around a lot and dance was always my consistent. No matter where we moved I found dance and there was something about moving my body to music with other people that reminded me of my power and grounded me in joy. I discovered early on that I loved to perform, create, design and tell stories; I also knew that my charge was to make the world a place filled with more love and justice. My superpower has always been organizing large groups of people to put on a show and tell stories with their bodies and voices, and I haven't stopped since! For me, choreography is community organizing."

What advice do you have for students studying in the arts and humanities?

"I am full of advice, and all of these are embedded in how I teach, the art I make and how I move in the world:
Build your network, a net that works (a phrase I learned from the Urban Bush Women). Relationships are a critical part of building anything

—

a career, a family, a company. 

Treat all people with respect and love; and that includes treating yourself with respect and love. Always keep your word and ground your actions in integrity. When you say you're going to do something, do it. When you say you're going to be somewhere, be there. When you make mistakes or do something that creates harm, take responsibility, listen, reflect and try again. 

Follow your bliss. Don't do something because it's what others have done, or you've been told it's 'the way it is done.' Be courageous in your choosing to move towards what feels good. Your body knows. 

Know your why, as in understand the purpose of why you want to do the work, make the art, write the book. What is at the root of your why? Check in with yourself regularly to make sure what you are engaged in is giving you joy. This doesn't mean things won't be hard or breakdowns won't happen

—t

hey absolutely will. When you are moving from your why you will embrace these places of struggle as opportunities for growth and invite them in!"
How do you view your role relative to the greater regional community?
"I see myself as someone who is like a potato with roots coming out from all sides. There is no part of my journey or the places I am going, the work I am creating, that happened just because of me alone. I am connected to an incredible network of human beings that is continually growing, which makes the work I am doing possible. I see myself as someone who is helping to clear the space and open pathways for all people to have access to their brilliance and full self expression. I see myself as a liberation doula. I hope to live this life fully and courageously and that those who I share this journey with and have the privilege of impacting feel more free and fully self expressed!"
What is something about yourself that is not typically included in your bio?
"My son is neurodivergent and it's been an incredible journey of learning and deepening my respect for and profound belief in the power of settling our bodies. Mothering has taught me so much about how to love, to be brave and how to truly show up for others. I am forever grateful for both of my children who have been my most important teachers."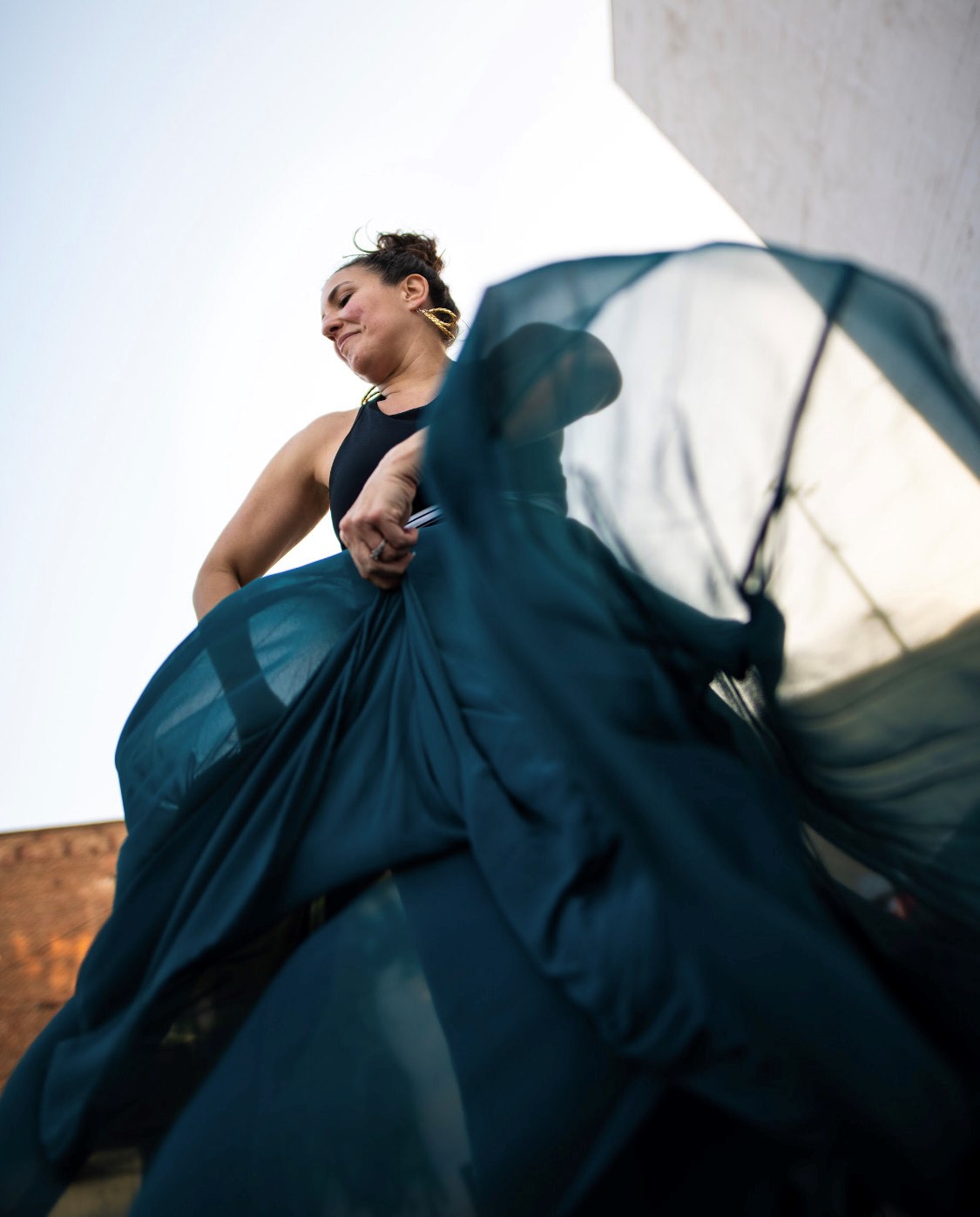 Biography

Ana María Álvarez, a 2020 Doris Duke Artist Award recipient and an inaugural Dance/USA Artist Fellow, is a prolific choreographer, skilled dancer, masterful teaching artist and movement activist who has achieved multiple accolades for her dynamic works. Her thesis explored the abstraction of Latine dance, specifically salsa, as a way to express social resistance as it relates to U.S. immigration. This work became the impetus for founding CONTRA-TIEMPO Activist Dance Theater in 2005 in Los Angeles. Her most recent work with the company, ¡Azúcar! was commissioned by NC State Live in Raleigh, alongside a duet made in collaboration with pianist and composer Arturo O'Farrill, called "Togetherverse"—which received additional  commissioning support from the UCLA Center for the Art of Performance and will make it's Los Angeles premiere November 2023. 

Álvarez and CONTRA-TIEMPO have continued to tour with performances such as "joyUS justUS" (2017), a radical celebration of humanity and the feminine, centering joy as a more loving and just future is imagined. Her work has been presented in theaters across the country and the world, including in Germany, Bulgaria, Cuba, Bolivia, Ecuador, Chile and El Salvador. She was selected as the 2018 BiNational Artist in Residence, connecting communities in the Sonoran Desert, Phoenix (U.S.), Douglas (U.S.), Tucson (U.S.), and Agua Prieta (M.X.), through leading artistic workshops, collaborative performances and public talks, and concluding with a performance at the U.S.-Mexico border. Álvarez and CONTRA-TIEMPO were also invited to represent the best of American Contemporary Dance Abroad through the Obama Administration's U.S. Department of State cross-cultural exchange program produced by BAM and DanceMotionUSA. 

In the Fall of 2022, Álvarez was invited to join the UC San Diego Theatre and Dance Department as a tenured faculty member. In this exciting new chapter of her career, Álvarez, in collaboration with her colleagues and students, is imagining and designing a new future for embodied performance and practice at UC San Diego. Álvarez has been recognized with a number of awards and grants by organizations such as NEFA's National Dance Project, the National Association of Latino Arts and Cultures, LA City Department of Cultural Affairs, Los Angeles County and the California Arts Council among others. She is the recipient of the Mujeres Destacadas award from LA Opinion and a Los Angeles Women's Theatre Festival Rainbow Award for her work with CONTRA-TIEMPO called "Agua Furiosa." She received a bachelor's degree in dance and politics from Oberlin College and a master of fine arts in choreography from UCLA's Department of World Arts and Cultures. Álvarez lives in Los Angeles with her husband and two children.

For more information about her work visit www.contra-tiempo.org or follow her on Instagram @movementartivist.