Alumni Profiles
Arts and Humanities alumni come from the departments of History, Literature, Music, Philosophy, Theatre and Dance, and Visual Arts. These areas of study have been vital to UC San Diego since its beginnings 50 years ago, and they have produced alumni who are an extension of the innovative approach, the creative heart, and the world class academic environment of the campus. See where your fellow Arts and Humanities grads have taken their degrees! Be sure to check our event opportunities to learn about opportunities to meet and network with fellow UC San Diego alumni and faculty at meaningful and intellectually-stimulating programs.
---
Regan Linton, 2013, M.F.A., Theatre and Dance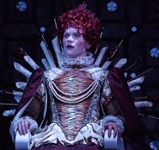 Department of Theatre and Dance alumna Regan Linton (MFA, 2013) is the new interim artistic director at Phamaly Theatre Company in Denver, where she previously spent six years as a company actor. Linton is a leading activist for the inclusion of actors with disabilities in the national theatre. According to Theatre Communications Group, Linton is thought to be "the only artistic director in a wheelchair to lead a major U.S. theatre company." Phamaly's 2016-17 season opens next month with "James and the Giant Peach" and continues with "Tiny Tim's Christmas Carol," "Pygmalion," "Spirits of Another Sort" (based on "A Midsummer Night's Dream") and "Peter Pan." Pictured here is Linton performing the lead in "Elizabeth I" at UC San Diego (Photo by Jim Carmody). Read more...
---
Dr. Greg Buford, 1990, B.A., Literature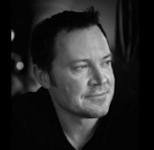 Dr. Gregory Buford is one of the country's most notable cosmetic surgeons and practices in Denver, Colorado.
He has been a featured expert on numerous television talk shows, plastic surgery websites, books, magazines, and newspapers. He has published several leading white papers on plastic surgery, and is a premier expert trainer in the industry, leading CME courses and training seminars. Dr. Buford is also the lead author of Beauty and the Business, which was first published in January 2010. The book was inspired by a number of both medical and non-medical businesses from across the United States and focuses on the key components critical to a practice focused on not only top-notch surgical results but also on the aim of delivering a quality customer experience. He continues to speak on a yearly basis at several major medical meetings across the country on topics from this book and is currently working on a second book focused on surgical nutrition (coming soon).
Dr. Buford holds higher degrees from Georgetown University School of Medicine and the University of California, San Diego where he received his Bachelor of Arts Degree. YouTube.
---
Erik Nielsen, 1996, B.A., History and Economics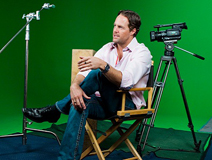 Erik is a serial entrepreneur with a focus in the marketing and entertainment industries. Most recently, he founded The Saffron Project in 2009, a social media marketing and advertising agency based in Los Angeles with clients that include The Oprah Winfrey Network, FedEx, HP and New Chapter Organics. Prior to founding Saffron, Erik was executive director at Trailer Park, the largest entertainment marketer in the U.S. and director of brand strategy at Young & Rubicam, NY. He is also co-founder of McNulty Nielsen, Inc., a Los Angeles-based production facility.  Read more...
---
Michael Carnick, 2007, B.A., Theatre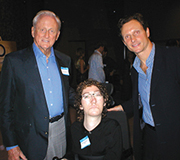 Michael Carnick has written award-winning scripts and stage plays, and this year, he shot his first short film. Born with a rare muscular dystrophy-like condition known as congenital fiber-type disproportion, much of Carnick's work is often centered on themes of disability awareness and the experience of being a minority. His interest in writing started early. "When you're a little kid stuck in a hospital bed with nothing to do, you have to find ways to amuse yourself. I would create narratives in my mind about the objects and people around me. It was a way to keep my sanity, but it also honed my storytelling abilities from a young age."  Read more...
---
Casey Tanaka, 1997, B.A., History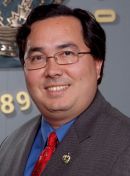 As a UCSD student, History alumnus Casey Tanaka, Muir '97, liked to practice his golf game on Muir Field or get some zen time in the eucalyptus grove between Muir College and the Price Center. Now, as the Mayor of Coronado, gearing up  for November's 2012 election season, he finds his bliss as an elected official who serves as a liaison between the city's government and residents and also balances a full time job as a Coronado High School history and government teacher. Mayor Tanaka notes that many people are mystified or misinformed about how local government is structured, and he enjoys being accessible to his constituents and students to guide them to resources and answers. Read more...
Krista Bremer, 1994, B.A., Literature
Krista Bremer's essays have been anthologized and published in three major magazines; she's won a Pushcart Prize, and has been named as a notable writer in the Best American Spiritual Writing series. But with a full-time job as associate publisher of The Sun magazine and two kids to look after, it hasn't been easy. Up until now, she says, most of her writing has been done in one or two hour spurts at the kitchen table, often during pre-dawn hours before her children are awake. Read more...
---
Wesley Chan, 2006, Ted Fu, 2006, and Philip Wang, 2006
B.A.'s, Visual Arts
UC San Diego juniors Wesley Chan, Ted Fu and Phillip Wang met in a 2004 visual arts class and started making videos just for fun. "Our first movies were silly lip syncing videos that we put up online," says Wang. "Then we started getting thousands of hits and it just started snowballing from there." As seniors, the team created "Yellow Fever," which has been viewed on YouTube more than five million times. After graduating in 2006, the trio formed Wong Fu Productions and its website gets more than 5,000 hits a day. Their independent films and music videos collectively have more than 10 million hits on YouTube. Read more....
---
Kristina Cobarrubia, 1991, B.A., Visual Arts
Once a Visual Arts student, Kristina Cobarrubia, Muir '91, discovered the art of flamenco in her late teens, and it ignited her senses and launched her future.  She's now the Director of Flamenco Arana, where she dances with a host of other UC San Diego alums, and choreographs shows with such companies as San Diego Opera and Eveoke Dance Theatre.  http://www.flamencoarana.com/
---
Monica Cuoco, 2004, M.F.A., Theatre and Dance
There are few shows either on or off-Broadway today that have generated as much buzz as the revival of Tony Kushner's 1991 play Angels in America. Under the direction of Michael Greif, M.F.A. '85, Angels is playing to packed houses at the Signature Theatre in New York City and, as production stage manager, Monica Cuoco, M.F.A. '04 has the overwhelming task of managing all the various moving parts of not one, but two three-hour productions that make up Angels Parts I and II, Millennium Approaches and Perestroika, respectively. From the actors to set pieces to the hundreds of small props, it is Cuoco's job to see that everything works together seamlessly. Read more...
---
Heather Fowler: 1996, B.A., Literature
Once a Literature/Writing commuter student who enjoyed literary chats over espresso at The Grove Café, award-winning poet and author Heather Fowler, Muir '96, has pursued the writer's life for which UC San Diego trained her. Her award-winning poems and stories have been described as American fabulism that is brave, funny, magical, and true; they have been published online and in print in the U.S., England, Australia and India.
In between writing, Heather has taught composition, literature, and writing-related courses at UC San Diego, California State University at Stanislaus, and Modesto Junior College. In December 2010, Heather's debut short story collection Suspended Heart was released.  In Suspended Heart, she presents a collection of tales about difficult love that come to life in "an explosion of love's metaphors." The unexpected heroines in the narratives tell their tales of life and loss, ultimately addressing the theme of 'female overcoming.' Heather is donating 10 percent of her book proceeds from Suspended Heart to the San Diego Family Justice Center, an organization that provides aid to battered women and children.
---
Karin Griffin: 1989, B.A., History
She's been a Senior Assistant Librarian for California State University, Long Beach since January 2005. Her current assignment is as the library faculty liaison for the College of Education.
---
Jean Higgins: 1972, B.A., Theatre
For Emmy-award winning executive producer Jean Higgins, the most challenging aspect of producing the ground-breaking TV series LOST was not finding a widebody jet in the California desert and having it shipped, in pieces, to Oahu, where it would serve as the set for the crash of Oceanic flight 815. Read more...
---
Robert Knaier, 1999, B.A., Philosophy
Robert Knaier, Muir '99, went to the East Coast for a while after graduation, and came back with a law degree from Cornell. Now he's an associate in the firm of Latham & Watkins, focusing mainly on mass-tort litigation, complex commercial litigation and appellate practice. But in addition to a lawyer, Knaier has always been an animal lover--and now he has found a way to combine the two, by taking up pro bono work for the Animal Legal Defense Fund, ALDF. Read more...
---
Mary Shanahan, 1972, B.A., English and American Literature
She is a creative director, currently at Town & Country and Town & Country Travel, previously with Paris Vogue, GQ and Rolling Stone. She has also designed books and exhibitions, most notably with Richard Avedon.
---
Vera Skop, 1975, B.A., Literature
Once a student who relished the hours spent researching at Central Library, Vera Skop, Muir '75, has kept her passion for fact-finding alive through her job as a system coordinator for the Serra Cooperative Library. Read more....
Submit your alumni updates today!
We would like to hear from you about what you're doing professionally and personally, your current and future plans, and anything else you'd like to share about yourself. We are also happy to help you establish contact with other Arts and Humanities graduates, current students, like-minded colleagues, and well-remembered teachers and mentors.