Events that Serve the Community
The UC San Diego Division of Arts and Humanities is committed to serving the campus community, as well as the greater San Diego community, with programs that push boundaries, challenge expectations, and drive innovation. Our programs help others understand the human condition and improve the common good by targeting excellence and articulating the distinctiveness of the arts and humanities at UC San Diego.
Oct 10
A Conversation about the History of Casting
Oct 25
'Minding the Gap' Film Screening and Discussion
Oct 30
Longenecker Roth Artist in Residence
Homecoming 2019
One Week, 20+ Awesome Events. UC San Diego alumni, students, staff, faculty, family and friends — come experience UC San Diego's nontraditional Homecoming Oct. 18-20!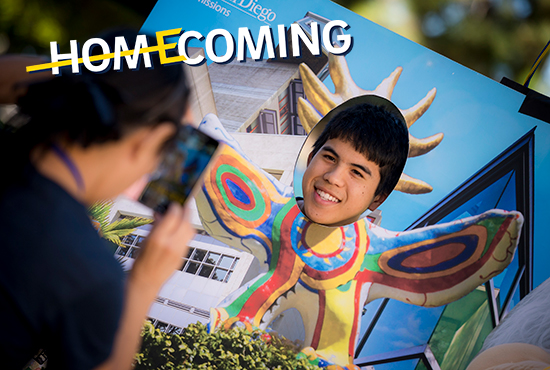 A Selection of Campus-Wide Events
Links to Additional Event Calendars