The Engine of Creative Innovation
Armed with foundational knowledge, transferable skills and enduring experience, Arts and Humanities graduates don't just impact the workforce — they transform it.
With your philanthropic support of the School of Arts and Humanities, we can make waves for the greater good. Through unexpected interdisciplinary partnerships, we spark deeper understanding of the human experience and empower students to imagine the future.
Help us propel our faculty and students to make art, make history and make an impact. Explore our giving priorities below and make a gift today.
Arts and Humanities Giving Priorities
Making an Impact
UC San Diego Announces Recipients of Chancellor's and Revelle Medals
Awardees of the Chancellor's Medal, one of the highest honors given by UC San Diego to recognize exceptional service in support of the campus's mission, include: Phyllis and Dan Epstein, Hanna and Mark Gleiberman, Gaby and Richard Sulpizio, and Patricia and Christopher Weil.
The Revelle Medal recognizes current and former faculty members for sustained, distinguished and extraordinary service to UC San Diego. The 2021 Revelle Medalists are: Richard "Dick" Attiyeh, Wayne A. Cornelius, Peter F. Cowhey, Barbara A. Parker and Robert Sullivan.
Chancellor Pradeep K. Khosla will bestow the Revelle Medals upon the honorees during UC San Diego's Nov. 18-19 Founders Celebration, an annual celebration of the university's founding and those who have helped make the campus one of the world's leading universities. Chancellor's Medalists will be celebrated at a separate event in 2022.
Phyllis and Dan Epstein
Phyllis and Dan Epstein have dedicated over 25 years of tireless service to UC San Diego as volunteers and campus advocates. Their recent $10 million commitment to name the new state-of-the-art Epstein Family Amphitheater demonstrates their commitment to enriching the arts experience for students and the broader San Diego community. The couple's decades-long legacy of transformational leadership spans the breadth of the university, from health care, to research, to the arts.
They currently serve as trustees of the UC San Diego Foundation and as members of the Chancellor's Executive Advisory Cabinet for the Campaign for UC San Diego. Dan Epstein also serves on the Rady School Dean's Advisory Council and the UC San Diego Health Board of Advisors, while Phyllis is a member of the Arts and Humanities Dean's Advisory Council, the School of Global Policy and Strategy International Advisory Board, and chair of the UC San Diego Foundation Donor Relations and Stewardship Committee.
Patricia and Christopher Weil
For 25 years, Patricia and Christopher Weil have been advocates for UC San Diego, supporting community partnerships, arts and humanities, and education and scholarships. They were among The Preuss School UC San Diego's earliest supporters, and their family foundation has supported hundreds of four-year college scholarships to Preuss graduates and graduates of other low-income high schools. For many years, Pat Weil was an active member of the Preuss Board, and she continues to serve as a member of its Academic Advisory Committee.
Both the Weils serve on the School of Arts and Humanities Dean's Advisory Council and are pleased to have been able to contribute to the increasing prominence of the division. They also are active as ArtPower Power Players, and Chris Weil has served on the UC San Diego Foundation Board of Trustees—and is now a lifetime trustee emeritus.
The Weils are or have been active in other community organizations, with Pat being involved with the San Diego Repertory Theater and Old Globe Theater, and Chris with San Diego Mainly Mozart, San Diego Grantmakers, and the Jacobs Family Foundation/Jacobs Center for Community Innovation. Both Pat and Chris Weil serve on the board of their family foundation along with their three children.
Read the full story in the UC San Diego News Center >>
The Hallmark of Excellence
The UC San Diego School of Arts and Humanities invites members of our community to help us support the future of Preuss School students by contributing to the Lytle Scholarship Current Fund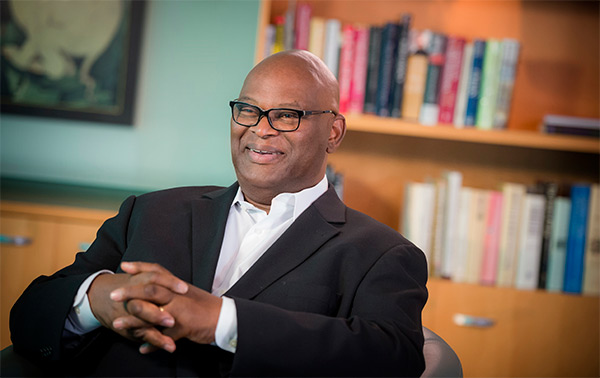 3rd in the Nation
Time-based media/new media fine arts program (U.S. News and World Report)
4th in the World
Best MFA program, Theatre and Dance (Hollywood Reporter)
Renowned Faculty
Including winners of the Pulitzer Prize, the Tony Award, and the MacArthur "Genius" Fellowship
The Conrad Prebys Concert Hall
Acoustically one of the finest small concert halls in the world
A Neighborhood Like No Other
The new North Torrey Pines Living and Learning Neighborhood will be an innovative, mixed-use community to further connect students with each other, faculty and staff by incorporating residential, academic and administrative space — including a building specifically for the School of Arts and Humanities.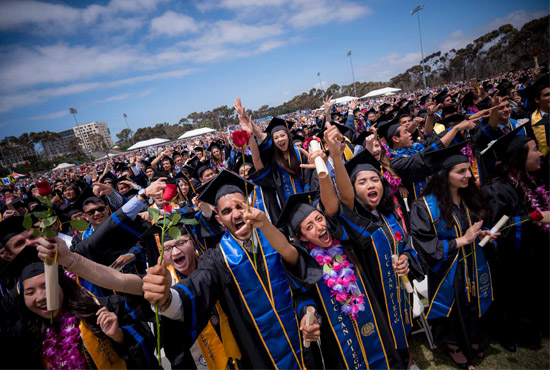 Contact Us
Can't find the area that you would like to support? Contact us to learn about additional giving opportunities.