Jessica D'Elena-Tweed
Lecturer, Department of Visual Arts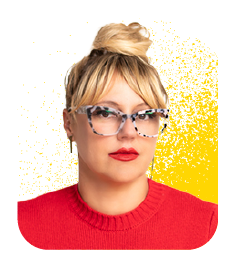 Biography

Jessica D'Elena-Tweed is a multi-disciplinary artist, designer and educator. She earned a BFA in studio arts from the University of California Santa Barbara and an MFA in design from California Institute of the Arts. She subsequently held faculty positions at Art Center College of Design and Southern California Institute of Architecture (SCI-Arc). She's collaborated with seminal designers and artists, producing both cultural and commercial works for Thom Mayne and Morphosis Architects, Lorraine Wild, Green Dragon Office, Mike Kelley, George Porcari, The Salk Institute, the Hammer Museum and The Arthur C. Clarke Center for Human Imagination. 

In the industry space, D'Elena-Tweed maintains a creative direction and design practice for branding, advertising and other commercial works, garnering industry recognition for national clients. For the last five years, she has devoted her efforts to academia as a faculty member of the Speculative Design program in the Visual Arts Department at UC San Diego, teaching courses in design communication, urban ecologies, public culture and speculative methodologies.

Her research has explored models of convergence, integration and synthesis between often divergent form phenomena. Those models include the trajectory of mutations and modifications when graphic design and architecture collide, when the human body absorbs emerging technology and when pioneering turn-of-the-century philosophies of the individual and planetary psyche meet arising artificial ones of the modern. This ongoing exploration situates the work under a project space titled HY/SY/SYN: The Museum of Postman Phenomenology and Parallels.
Q&A

Q&A coming soon