Events that Serve the Community
The UC San Diego Division of Arts and Humanities is committed to serving the campus community, as well as the greater San Diego community, with programs that push boundaries, challenge expectations, and drive innovation. Our programs help others understand the human condition and improve the common good by targeting excellence and articulating the distinctiveness of the arts and humanities at UC San Diego.
Jan. 16 | Career Fair
Triton Winter Career Fair 2019: Meet face-to-face with top employers seeking to hire UC San Diego alumni
Jan. 21 | Campus Tradition
39th Annual Martin Luther King Jr. Parade - A Campus Tradition, with the UC San Diego Pep Band
Jan. 24 | Cultural Legend
"Vladimir Vysotsky, a Russian Cultural Legend" with guest speaker Dmitry Bykov
Interdisciplinary Art
"Indigo" celebrates a diversity of artistic practices happening in UC San Diego, and engages audiences with art outside of a traditional gallery setting. The exhibition is on display through February at the Jacobs School of Engineering.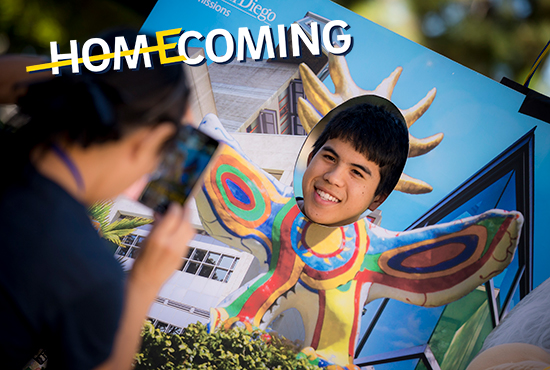 Links to Additional Event Calendars