Celebrate Arts & Humanities: Student Contest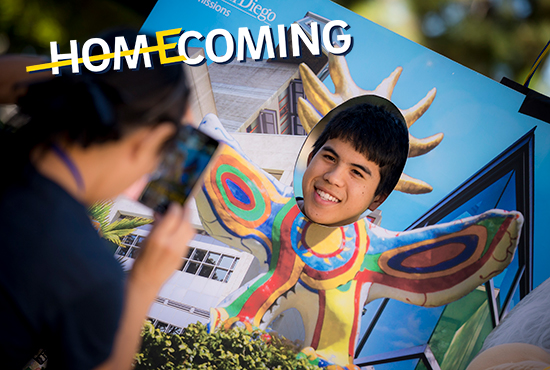 October is National Arts and Humanities Month — join in the celebration by submitting your creative project for a chance to win an iPad!
Submissions are no longer being accepted -- but stay tuned for the announcement of this year's winners!

In celebration of National Arts and Humanities Month, the UC San Diego Division of Arts and Humanities is proud to sponsor our second Student Contest.
No matter where your creative talents lay, UC San Diego students are encouraged to submit creative project promoting the division's mission: "An Education for the Common Good."
What type of projects are being accepted? How about a 500-word essay, a creative poem, or a painting, drawing, design or photograph... or even a video performance piece, but keep it to three minutes tops!
The Details
Your project submission should include:

Your name
UC San Diego email address
Major
Last four digits of your student PID
A paragraph summarizing how your project represents the theme "Education for the Common Good"
Your written materials, or a link to images or video of your project

Submit your entry by emailing your project information to phennessey@ucsd.edu.
Download your own contest flyer PDF.
Contest open to all undergraduate and graduate UC San Diego students.
Only one submission per person.
Project submission should include a paragraph summarizing how it represents the theme "Education for the Common Good." 
Projects must follow the UC San Diego principles of community.
Submissions accepted Monday, Oct. 1 - Friday, Nov. 16, 2018
* All submissions may be displayed on the division's website, newsletters, and social media.